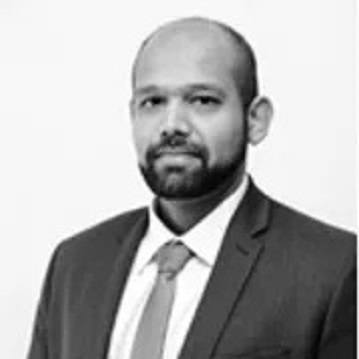 Dr Ashley Naidoo
Orthopaedic Surgeon
Dr Ashley Naidoo is a Specialist Orthopaedic Surgeon with special interest in Hand and Upper Limb Surgery.
He qualified undergraduate Bachelor in Medicine and Surgery in 2008 from the Nelson Mandela School of Medicine in Durban (UKZN). From 2009 to 2011 Dr Naidoo has worked in both rural and urban hospitals in KwaZulu-Natal Natal. He then went on to pursue his passion in Orthopaedics in 2012 to 2017 working in Orthopaedics in Durban, Pietermaritzburg, Stanger and Johannesburg culminating in him obtaining his Fellowship in Orthopaedic Surgery from Colleges of Medicine South Africa in 2017.
He also graduated his Masters In Medicine Orthopaedic Surgery in 2017 from University of Witwatersrand for research in hand surgery.
In 2018 Dr Naidoo together with his practice partner Dr SD Smith co-founded the Gauteng Orthopaedic Associates.
Dr Naidoo has travelled extensively to hone his surgical skills having participated in surgical courses and conferences local and abroad. He was privileged to have travelled to Oxford University Hospitals Nuffield Orthopaedic Centre and John Radcliffe Hospital in 2018 for a Hand Surgery Travelling Fellowship.
Dr Naidoo aims to deliver high quality service with a smile to his patients and believes in comprehensive affordable Orthopaedic care.
Surgeries he performs
Acromioclavicular Joint Excisions (Mumford)
Acromioplasty
Arthritis of Hands (Fusions & Joint Replacements)
Carpal Tunnel Release
Complex Carpal & Wrist Trauma
Cubital Tunnel Release
De Quervain's Release
Ganglion Excision
Golfers & Tennis Elbow
Arthritis of Hands (Fusions & Joint Replacements)
Hand Trauma (Bone, Tendon & Nerve)
Hand & Upper Limb Surgery
Rotator Cuff Repairs
Tendon Transfers for Nerve Deficits
Education
FC Orth (SA)
MMed (Ortho wits)
MBCHB (UKZN)
Oxford Hand Surgery Travelling Fellowship 2018