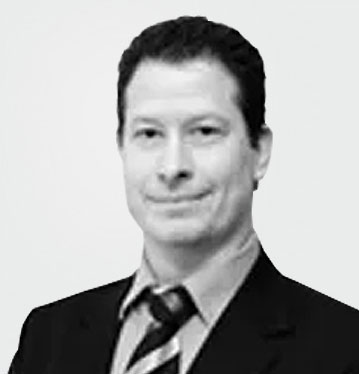 Dr Stephen Smith
Orthopaedic Surgeon
Special interests (Paediatric Orthopaedics, Bone Infections, Limb Salvage, Lengthening and Deformity Correction)
Dr Stephen Smith is a Specialist Orthopaedic Surgeon with a special interest in Paediatric Orthopaedics, Osteomyelitis, septic implants, limb deformity correction and limb lengthening. After qualifying with a BSc, and BSc honours he went on to do genetic research in diabetes under an MSc. After this he completed his undergraduate bachelor's in Medicine and Surgery at WITS in 2008. After completing his internship and community service in Port Elizabeth he stayed on to begin his orthopaedic training. Under the Guidance of Dr T. Bam he developed a keen interest in deformity work and limb salvage.
After 2 years in PE Dr Smith moved back to WITS to complete his orthopaedic training from 2013 – 2017. During this time, he was heavily involved in research and teaching. He was instrumental in the development and use of a "trauma ring" for external fixation in open fractures and presented his findings at both the South African Orthopaedic Association (SAOA), and the South African Orthopaedic Trauma Society (SOATS) meetings. He Developed and built some of the devices used in the creation of Chris Hani Baragwanath's first Halo Gravity Traction unit, to assist with corrections in spinal deformities.
In total he presented 11 papers at orthopaedic congresses across South Africa. Winning best presentation in 2017 at the SOATS meeting. During his training Dr Smith continued to expand his experience in deformity correction and limb lengthening.
He continues to attend the annual South African Limb Reconstruction Meetings, and has attended advanced training courses in limb reconstruction both in South Africa and in Verona. In 2018 he co-founded the Gauteng Orthopaedic Associates with his Practice Partner Dr Ashley Naidoo. Dr Smith continued to grow his knowledge around Limb Salvage by working with Dr R. Kyte in the field of Tumour and Sepsis, focusing on osteomyelitis, septic implants and the Lautenbach method of treatment.
Since 2020 under the guidance and mentorship of Dr Mark Eltringham, he has been working to improve his skills as a paediatric orthopaedic Surgeon. He has now setup a club foot clinic at Mediclinic Sandton that focuses on the treatment of club foot using the Ponseti method. He has also focused on improving his skills on the diagnosis and treatment of Developmental dysplasia of the hips. He has set up a dedicated ultrasound screening room, specifically for screening hips in children under 6 months of age, and has attended the GRAF ultrasound training course.
Certified Independant Medicolegal Examiner (American Board or Independant Medicolegal Examiners).
FC Orth (SA) (2017),
MMed (Ortho Surg) Witwatersrand (2017),
Advanced Trauma Life Support Instructor (2011)
MB BCh Witwatersrand (2008),
Cert Emergency Ass Trauma Link (2002),
BSc (Hons) Witwatersrand (2002),
BSc Witwatersrand (2001),
Cert Basic Amb Asst - Human Emer Life Programme (2001)