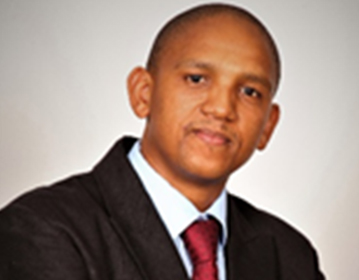 Dr Monareng
Orthopaedic Surgeon
Dr Monareng is a specialist orthopaedic surgeon that qualified from the university of Pretoria. Were he passed the exit exam for the fellowship of the college of orthopaedic surgeons of south Africa in 2020. This was followed by completion of his research dissertation, that enabled him to receive a postgraduate master's degree in orthopaedics in 2021. Still actively involved in academics. Dr Monareng is a member of the following professional bodies:
South African Orthopaedic Association
International society of orthopaedic surgery and traumatology
American Academy of orthopaedic surgeons (international associate member)
European society for sports traumatology, knee surgery and arthroscopy
Dr Monareng is skilled in all areas of general orthopaedics, orthopaedic trauma and has a special interest in arthroplasty and sports injuries.
A compassionate orthopaedic surgeon, who adheres to the highest standards when performing surgery. Who stays updated by attending regular congresses, meetings and workshops. Always considers his patients needs and expectations during consultation, diagnosis and treatment to ensure that they have the best possible experience and outcome.
Specialist Procedures
Knee Surgery
Knee replacement
Knee arthroscopy
Anterior Cruciate Ligament reconstruction
Meniscal repairs
Hip Surgery
Hip replacement
Hip arthroscopy
Other Surgery
Carpal tunnel release
Ganglion excision
De Quervain's release
Shoulder decompression
Education
MMed Orthopaedics (UP)
FC Orth (SA)
MBChB (UL)
Dr Monareng details for booking.
Medicross Farrarmere, Benoni.
(011) 741-4500
Netcare Lakeview
(011) 019-2500